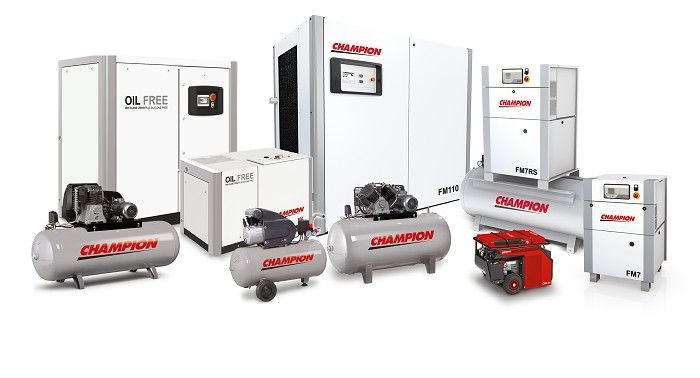 Champion offers a wide range of compressed air solutions using a variety of technologies including rotary screw from 2.2 to 132kW, pistons from 0.75 to 22kW, vane, scroll and portable, plus a complete air treatment range.
Our fixed and variable speed compressed air solutions are perfect for the industrial needs of small and medium sized businesses.
More than just a financial investment, compressors are a key component in manufacturing and service processes and Champion delivers consistent, high quality, low cost air.
Address
Washford Industrial Estate
Claybrook Drive
Redditch
B98 0DS
United Kingdom